HMRC's Basic PAYE Tools
HMRC Basic PAYE Tools is a tool used for businesses with up to 10 employees. Automatic Enrolment is not catered for with Basic PAYE Tools. The Pensions Regulator has released an automatic enrolment toolkit to help Basic PAYE Tools users with auto enrolment compliance. However, the tool is basic, limited and requires a lot of manual processing. The Pensions Regulator purposely released this tool with these limitations to encourage users to avail of free or inexpensive payroll software.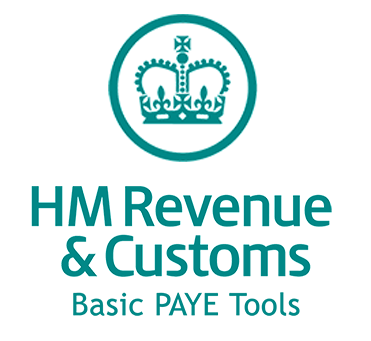 Multi-Award Winning Payroll Software
---
BrightPay Payroll Software
BrightPay is a payroll software that makes managing payroll quick and easy. BrightPay is fully HMRC recognised, supports all RTI submission types and includes full auto enrolment functionality. New and improved features include payroll journal integration and the ability to batch process multiple employers at the same time. Basic Tools users can seamlessly import their employees' data file directly into BrightPay instantly and seamlessly.

BrightPay costs just £49 per tax year for employers with up to three employees including full functionality and unlimited phone and email support. For employers with up to 10 employees, the standard licence is just £99 + VAT per tax year. Click here for more information on the price of BrightPay's standard licence.
---
Seamlessly import payroll data from HMRC Basic PAYE Tools into BrightPay
BrightPay has developed a tailored import facility allowing users to import employer data from Basic PAYE Tools into BrightPay in less than thirty seconds. With a few clicks, BrightPay can extract all of your employee information, thus saving time compared to manually entering the employer and employee details.
---
Auto Enrolment for Basic PAYE Tools Users
BrightPay is a HMRC recognised, RTI automated and fully integrated payroll and auto enrolment system that allows employers to streamline their payroll and auto enrolment processes. Using BrightPay, users can automate various automatic enrolment tasks, including employee assessment, auto enrolment letters, postponement and much more.
---
Limitations of the AE Toolkit
Using The Pensions Regulator's auto enrolment toolkit comes with a number of limitations, risks and restrictions. The process of complying with auto enrolment is difficult enough without further shortcomings. The Pensions Regulator continues to advise employers that without adequate payroll software, Basic PAYE Tools users will be at risk of assessing their workforce incorrectly. Without the right payroll tools in place, Basic PAYE Tools users may not know how to assess their employees or calculate the necessary contributions. The assessment feature of the AE Toolkit is a downloadable spreadsheet and quite a manual process, therefore there is a higher margin for error.

Read further information: Limitations of the AE Toolkit for HMRC Basic PAYE Tools users