What's New In BrightPay Version 12.4?
BrightPay version 12.4 was released on 27th August 2012. We're really pleased to continue to improve BrightPay as the 2012/13 payroll year progresses. Thank you to all customers who have provided feedback so far. If you'd like to see a new feature in BrightPay, please don't hesitate to get in touch.
Here are some of the new things to look out for in 12.4:

New and Improved Analysis & Reporting
Simplified, clearer and more elegant user interface.
Ability to run separate or combined employee and department reports.
Drag and drop re-ordering of report columns.
Performance - significantly faster report execution and more responsive scrolling of large reports.
Column headings stay in place as the report data is scrolled.
Clearer separation of report data sets (and improved report summary)
Improved printing, including ability to customise the print title.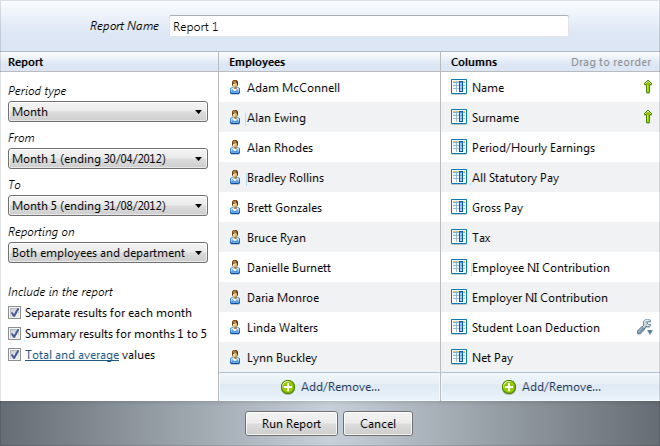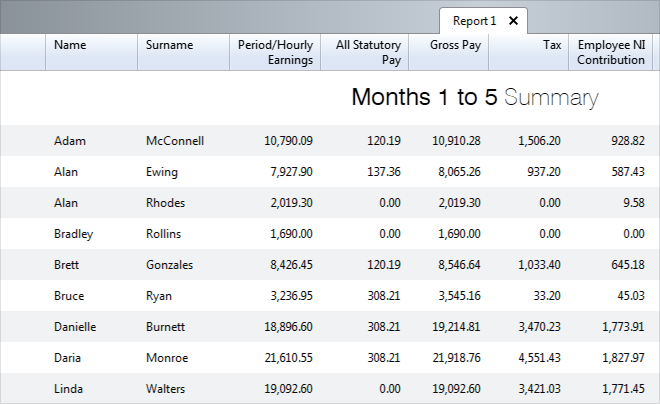 Employee Payslip Quick Links
Some handy links, including the ability to print all payslips for a particular employee.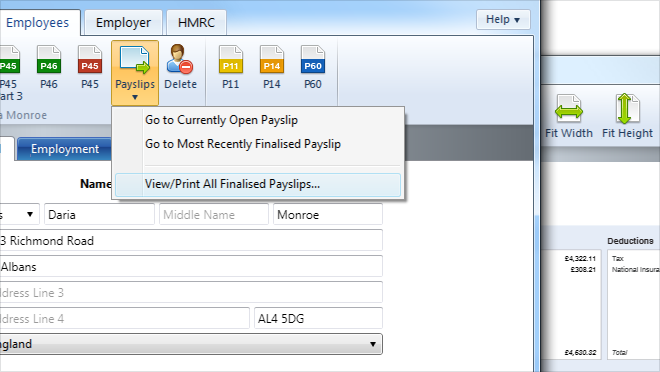 Track usage of Departments, Pension Schemes and Holiday Funds
See which employees relate to which departments, pension schemes and holiday funds at any point in the payroll year.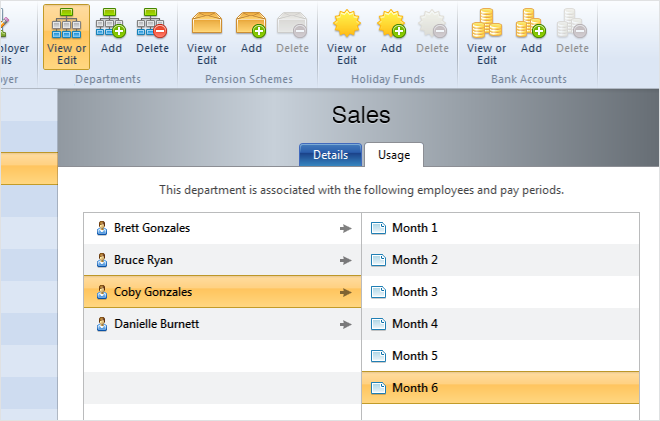 Other Fixes and Improvements
Improved data validation messages throughout
New Bank of Ireland BACS format
More flexible handling of P30 adjustments
Fixes a display issue in which a black bar can appear behind the main tabs at the top of the BrightPay window when Windows 7 Aero Glass is disabled
Fixes some minor bugs and user interface quirks
Have you tried BrightPay yet? If not, download it today and start your fully featured 60-day free trial.
Bright Contracts – Employment contracts and handbooks.
BrightPay – Payroll & Auto Enrolment Software