Additional data protection with two-factor authentication
As the digital world becomes more and more advanced, cyber threats are on the rise. According to a recent report from Microsoft, enabling two-factor authentication (2FA) blocks 99.9% of automated attacks on your accounts. This is because there is an additional security layer that the hacker must crack. Most major websites and banks offer an option to enable two-factor authentication and it is recommended that you turn it on wherever possible as prevention is better than the cure!
Payroll software should be no exception when it comes to adding an extra layer of security. That's why BrightPay's add-on product BrightPay Connect has the option for users to enable 2FA when logging in. The account administrator can enable this feature in the Settings tab on their main dashboard in BrightPay Connect.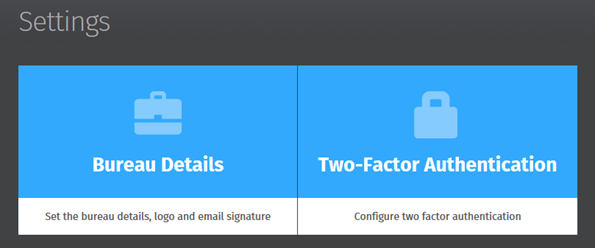 Tick the box for 'Enable two-factor authentication' and Save Changes. When any user on the Connect account tries to sign into Connect via an internet browser or through BrightPay they will have to enter the security code sent by email or text as a second security feature.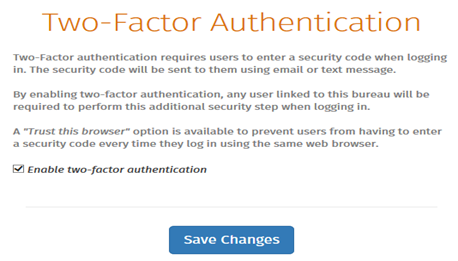 BrightPay Connect's two factor authentication feature adds an additional layer of security to an already secure hosted platform as data stored on Connect is backed up to Microsoft Azure servers. By enabling this feature, users will have more reassurance that their payroll data or client's payroll data is safer and even more secure.
BrightPay is a leading UK payroll software that makes managing payroll quick and easy for accountants, payroll bureaus and employers. BrightPay's optional online add-on product BrightPay Connect enables cloud payroll software features including an automatic cloud backup, an annual leave management tool, an employer dashboard, an employee self-service portal and much, much more. Book a free online demo of BrightPay and BrightPay Connect to learn about how you can run your payroll more efficiently and most importantly, safer.

Related articles: