NOTE: You are viewing documentation for a previous tax year version of BrightPay.
Click here
to view the documentation for the current 2020/21 tax year version.
Creating Pension Reports and Files
BrightPay allows the creation of customised flexible report templates which can be saved to the report menu to run historical, current or future period reports.
Once a customised report template is built the template can be saved to Favourite Reports to allow ease of access and to re-create the report at any time.
This is a good option to build a report specifically for the pension company in relation to contributions.
Create a New Report Template
Choose the ANALYSIS menu item.
Select NEW REPORT
A default listing of employees, default periods and columns will be shown.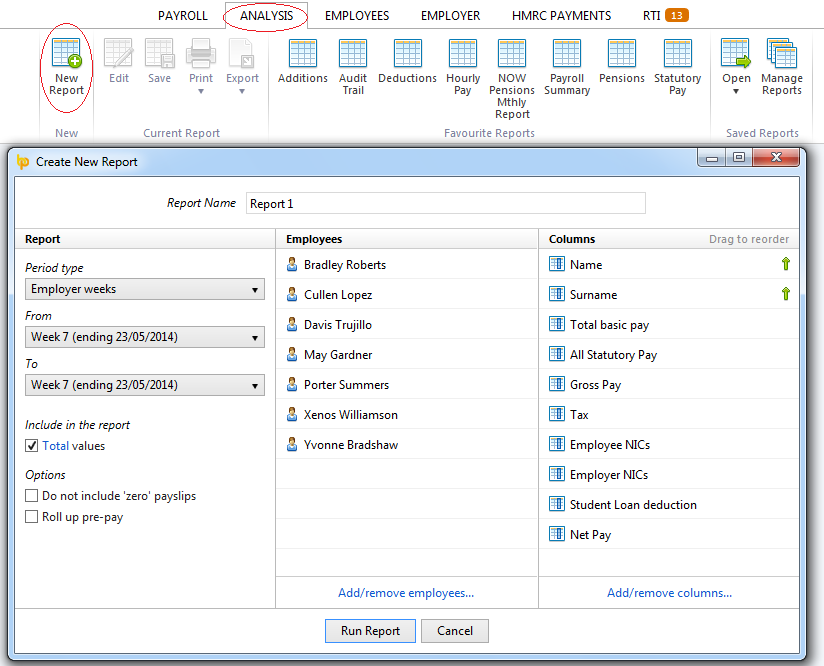 Customise the Report
Amend these to suit your pension provider reporting requirements;
REPORT

Period Type
Choose the pay period that you wish to build the report on, i.e. Employer Weeks, HMRC weeks etc.


From and To
Choose the date range for the report, this can be amended each time you run the report

Optional
Choose between the optional totals etc to include on the report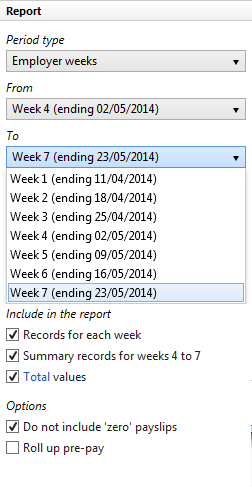 EMPLOYEES
Choose the Add/Remove Employees option.
A full listing of the employees on file will display, select / deselect the employees that are not relevant to the file type you are creating.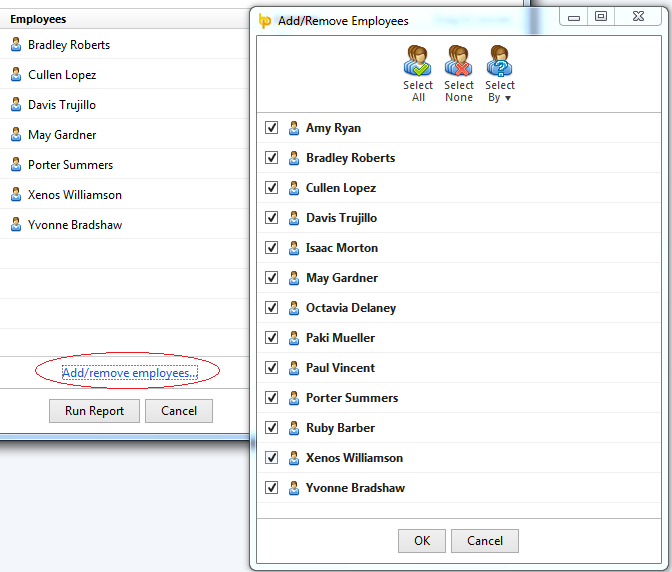 COLUMNS
Choose Add/Remove Columns option
You can now choose which details you wish to include in the report;
Employment Details

such as, Name, NI Number, Date of Birth

Period Details

such as Gross Earnings, Pensionable Gross

Year to Date Details

such as Gross Earnings to date, Pensionable Gross to Date
Most importantly in the

Employer Items

section you can choose the details of the Company Pension Schemes to include in the report.


The columns can be re-ordered to suit a required layout by simply left clicking, dragging and dropping the column as required.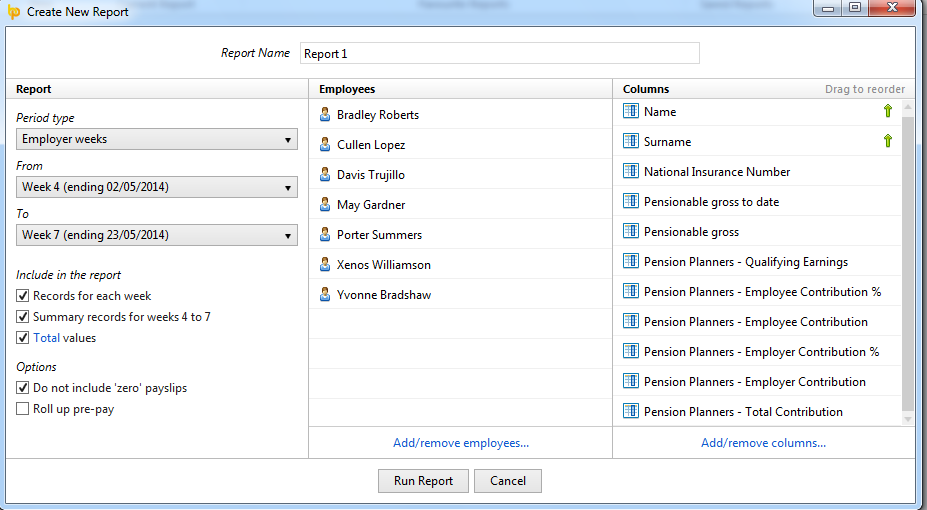 Enter the Report Name as you wish to have it known.

RUN the Report.

SAVE REPORT TEMPLATE TO FAVOURITES
Select to Save the Report.
You will be shown the report name that you are saving.
indicate that you wish to Save the Report to Favourites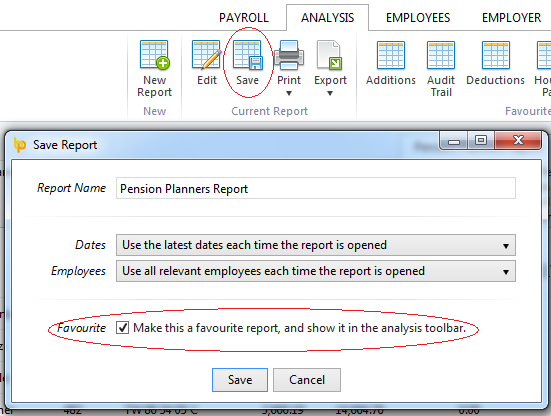 The report will now be available on the Favourties listing to simply run, amending any of the Date, Employee or Columns filters as is required.

EXPORT THE PENSION REPORT

Select the Export option from the Analysis toolbar to export the displayed customised pension report.
You can choose to export the report to a number of different formats
Microsoft Excel

CSV

Clipboard

PDF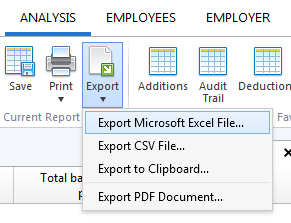 Once the required format is selected you will be prompted to Save the file, choose where you would like to Save the file to on your PC.