NOTE: You are viewing documentation for a previous tax year version of BrightPay.
Click here
to view the documentation for the current 2019/20 tax year version.
Additional FPS
If an error is discovered in any FPS for 2015/16, then an Additional Full Payment Submission (FPS) can be submitted to HMRC at any time up to and including 19th April 2016.
To prepare an Additional Full Payment Submission (FPS)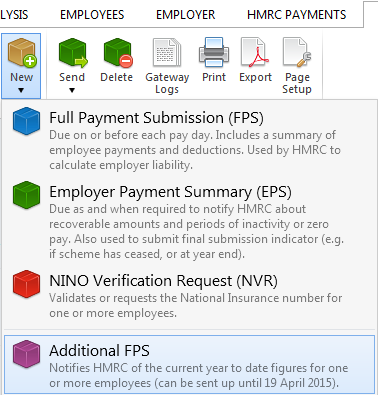 Select the employee(s) for whom you have made adjustments and select an appropriate late reporting reason from the drop down menu.

Submit the Additional FPS to HMRC: