NOTE: You are viewing documentation for a previous tax year version of BrightPay.
Click here
to view the documentation for the current 2019/20 tax year version.
Coding Notices
BrightPay includes the ability to retrieve and process employee PAYE coding notices directly from HMRC (P9, PB, P6B, SL1, SL2).

Please note: To use this feature, ensure the notice options in your HMRC PAYE dashboard are all set to Yes. Only new coding notices issued after this instruction will be available for download.


Within BrightPay, click the Employees tab.


click Coding Notices on the menu toolbar
enter your HMRC Sender ID and password, if not already entered
Click Check for Notices


Current coding notices will be displayed on screen.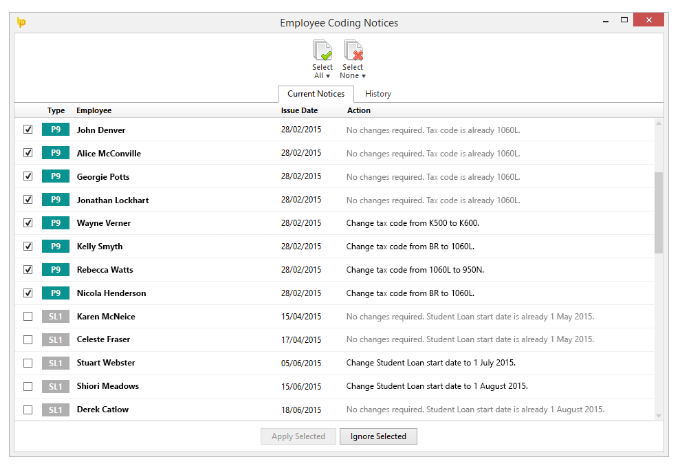 Select the employees whose notices you would like to import and click Apply Selected
The employee record(s) will be updated to reflect the information within the notice(s).