NOTE: You are viewing documentation for a previous tax year version of BrightPay.
Click here
to view the documentation for the current 2021/22 tax year version.
Expenses & Benefits - End of Year
BrightPay can produce a P11D & P11D(b) to send to HMRC after year end which includes your Class 1A NICs declaration and details of the expenses and benefits provided including cash equivalents.
Note: Expenses/benefits and P11D are not available for Free Licence customers.
The form P11D provides information of benefits & expenses provided that were not payrolled.
The form P11D(b) is used to declare the amount of Class 1 NICs you are due to pay on benefits and expenses for the year.
The benefit tax accounting method used will determine the treatment on the end of year return, further information on adding benefits and expenses can be found here
Sending the return to HMRC
To send the expenses and benefits return to HMRC using BrightPay, simply select 'RTI' on the menu bar:
Click New on the menu toolbar and select Expenses and Benefits (EXB)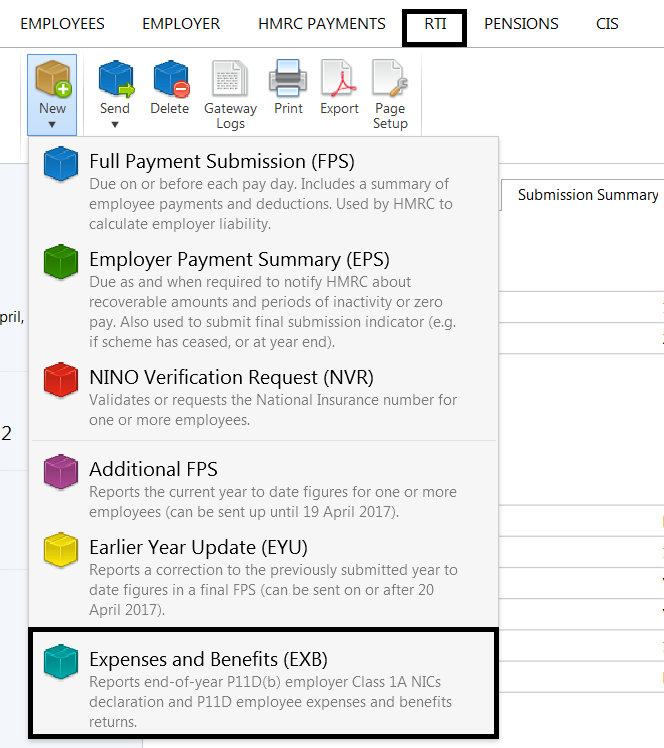 If you are agree to the information displayed, select 'create submission'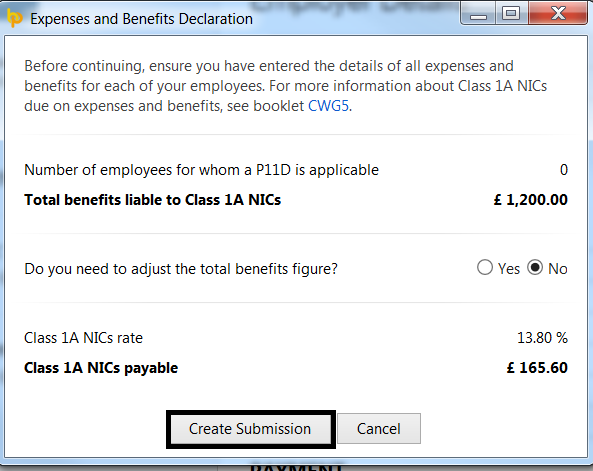 Click send now to submit the return to HMRC