NOTE: You are viewing documentation for a previous tax year version of BrightPay.
Click here
to view the documentation for the current 2021/22 tax year version.
Notifying HMRC that your PAYE scheme has ceased
If your PAYE scheme ceases, HMRC must be notified of this via the Employer Payment Summary.
1) Select 'RTI' on the menu bar

2) Click New on the menu toolbar and select Employer Payment Summary (EPS):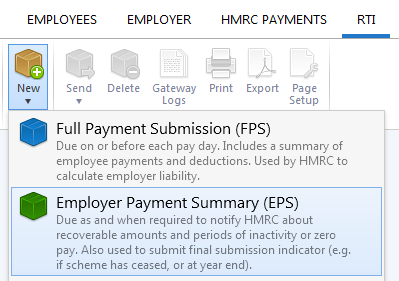 3) Tick the 'Final submission' marker

4) Tick the 'Scheme ceased' marker

5) Enter the date the scheme has ceased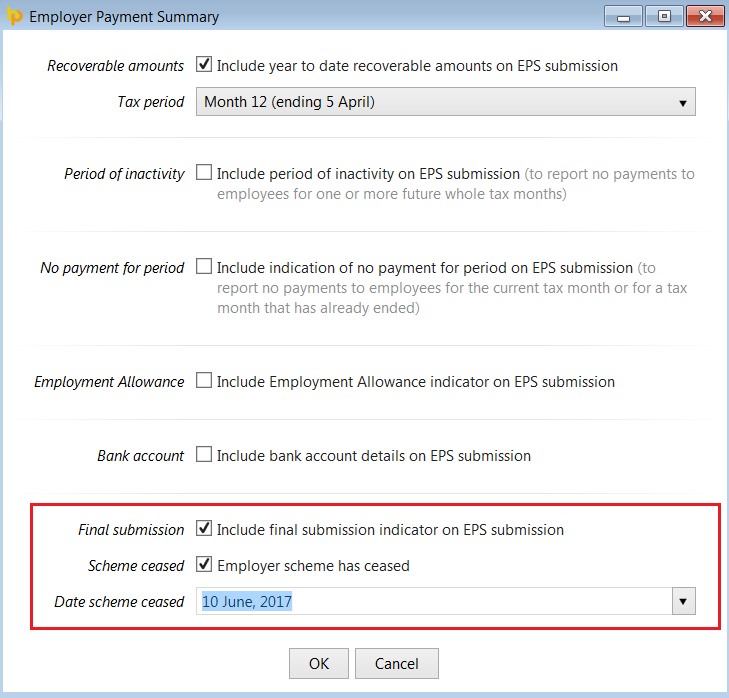 6) Click 'OK' and submit to HMRC when ready.