NOTE: You are viewing documentation for a previous tax year version of BrightPay.
Click here
to view the documentation for the current 2021/22 tax year version.
National Minimum Wage and National Living Wage
National Minimum Wage

The National Minimum Wage (NMW) is the minimum pay per hour most workers are entitled to by law. The rate will depend on a worker's age and if they are an apprentice.
National Living Wage
The Government's National Living Wage was introduced on 1 April 2016 for all working people aged 25 and over, and is currently set at £7.50 per hour. The current National Minimum Wage for those under the age of 25 still applies.
The rates effective from 1st April 2017 are: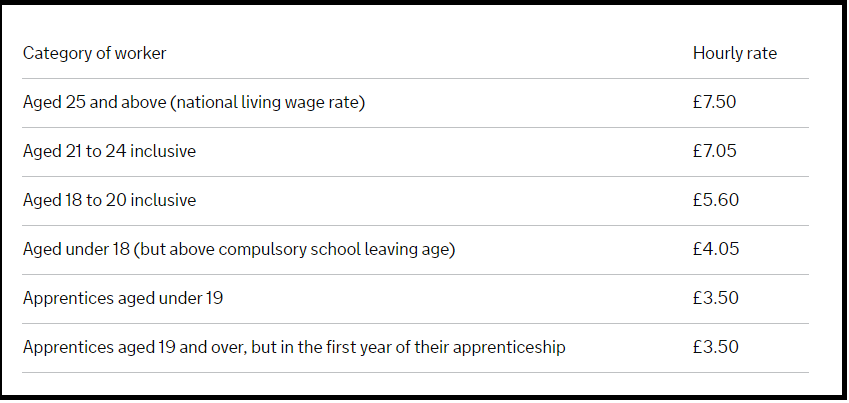 Please note, these rates change every April.
Amending a Global Hourly Rate in BrightPay when the Minimum Wage changes
For hourly rates that have been set up at employer level in BrightPay, simply amend the rate in the Employer utility > Hourly Rates.
Any amendment made here, will automatically update all employees currently assigned to that hourly rate.



For assistance with setting up global hourly rates, click here .