CJRS & BrightPay - Partial Pay Periods falling within a Claim Period
For a pay period covered by multiple claim periods, we apportion the pay period's gross pay into each claim period on a daily basis, where each day has a relative weighting in line with the maximum daily wage amounts as stipulated by HMRC. This is the only method that guarantees accuracy in all scenarios.
Working Example 1: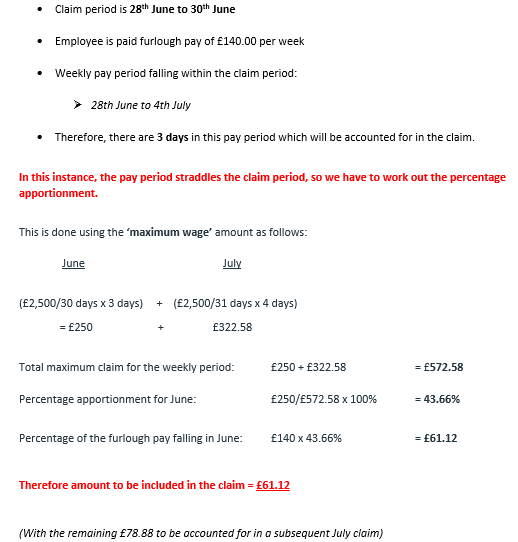 Working Example 2: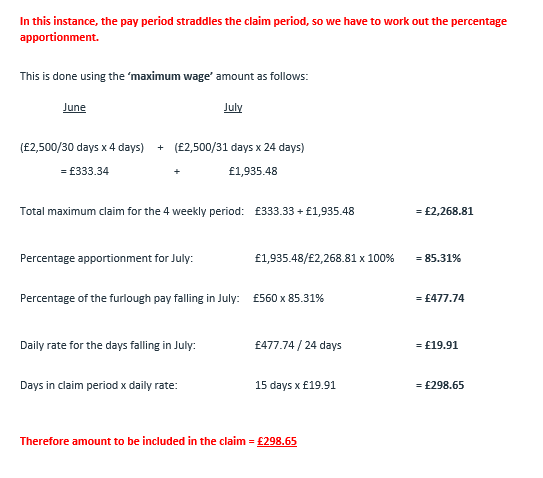 Note to the above

The above calculations have been performed manually to explain BrightPay's methodology.
In some instances, users may see a few pence difference when comparing a manual calculation with the amount displayed in the Claim Report in BrightPay.
This is because BrightPay uses a more direct and accurate algorithmic version of the calculation instead (similar to those used in NIC calculations) which can result in the few pence difference.