Coronavirus Job Retention Scheme & Furlough Leave
Latest Guidance from HMRC
Click here

What are the employment issues?
Changing the status of employees to a furloughed worker remains subject to existing employment law. Generally, where an employee's contract contains a layoff or short term clause employers should be able to place employees on furlough leave. Where there is no such clause, it is best advised to get agreement from the employee.
Additionally, a 20% reduction in salary will be a change in terms and conditions of employment. Where employers are not topping up the government payment, they should also seek agreement from the employee.
Given the current situation and the alternatives for those employees should they not agree, one can expect that most employees will agree. That said, prudent employers will seek to get their employees agreement as part of their furlough leave process.
Template letter to employees being place on furlough leave..
Impact on BrightPay
We are currently awaiting instruction from HMRC as to whether any software changes are required. Should there be an impact on payroll software, we will implement an upgrade as soon as we can in line with HMRC guidance.

In the meantime, we recommend you set up an addition type within the Employer utility entitled "Furlough Pay" or similar, to facilitate reporting at a later date.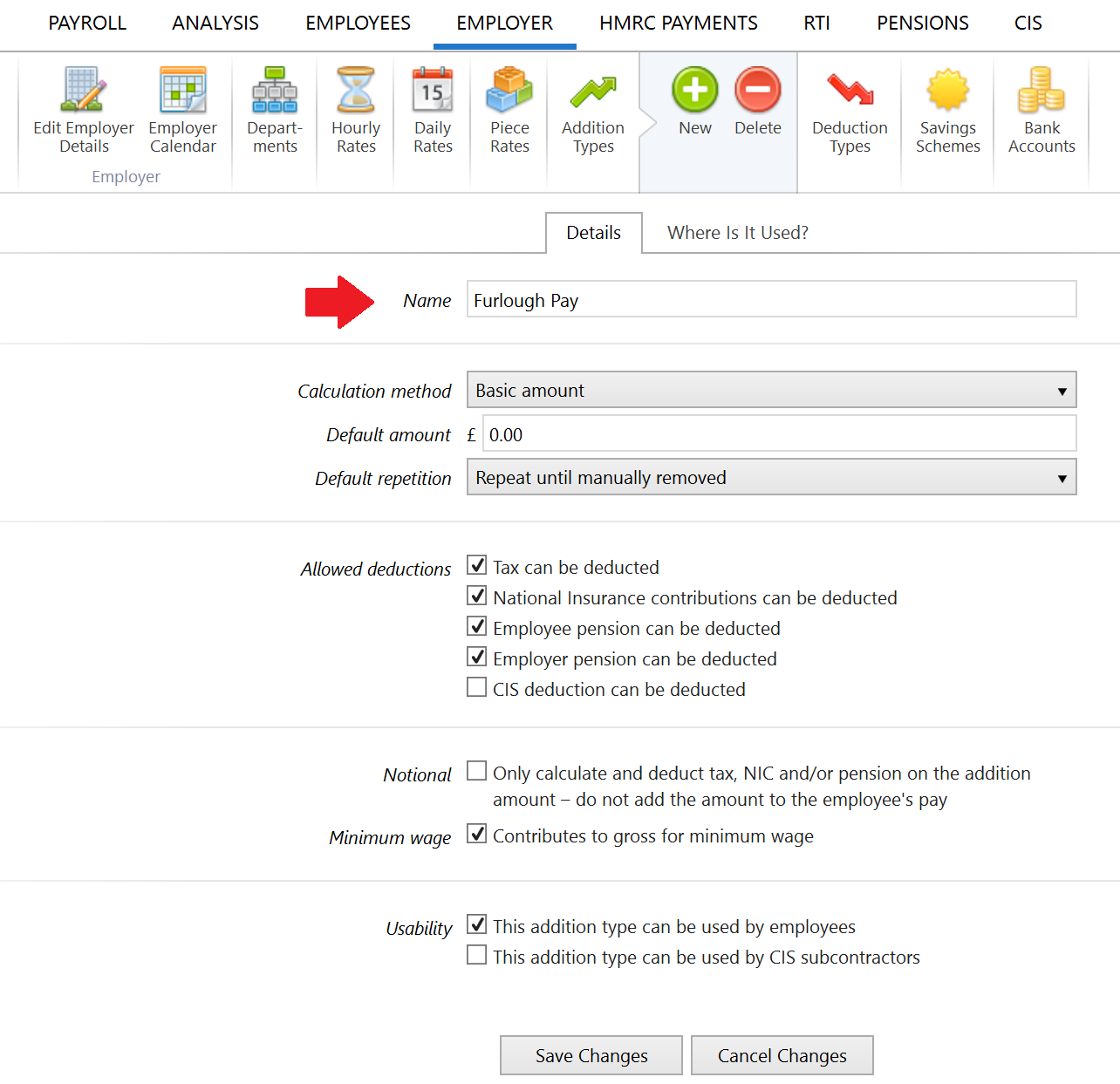 This can then be added to any applicable employee's payslip, if required: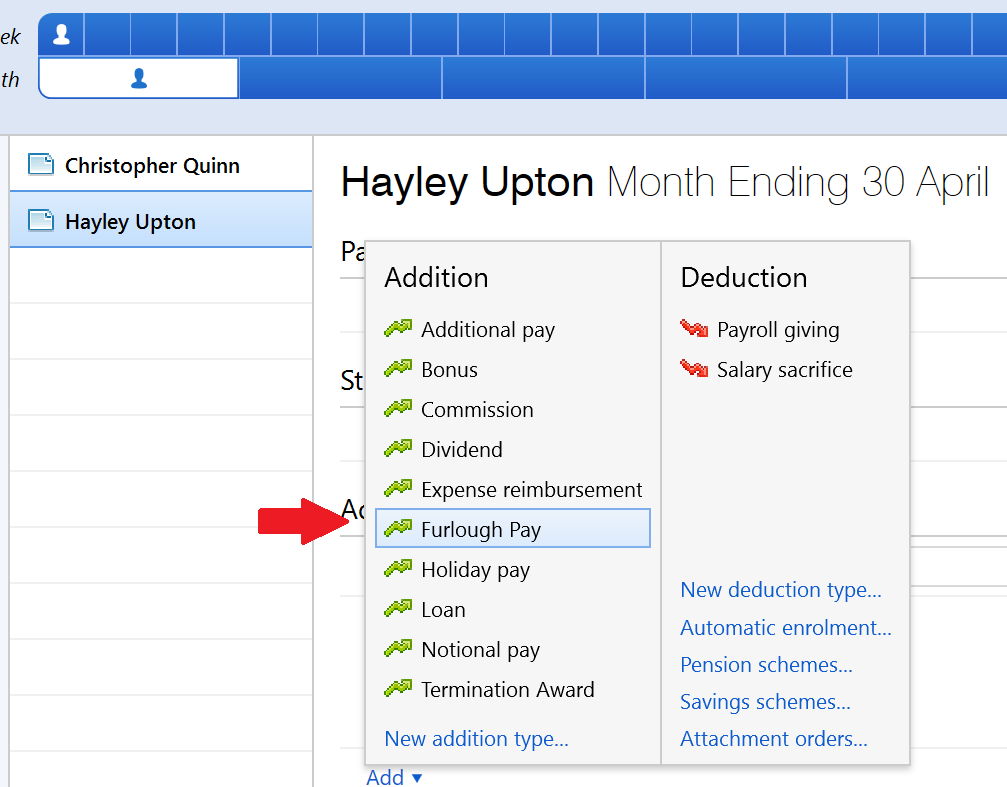 And the applicable furlough pay amount entered, as ascertained by the user: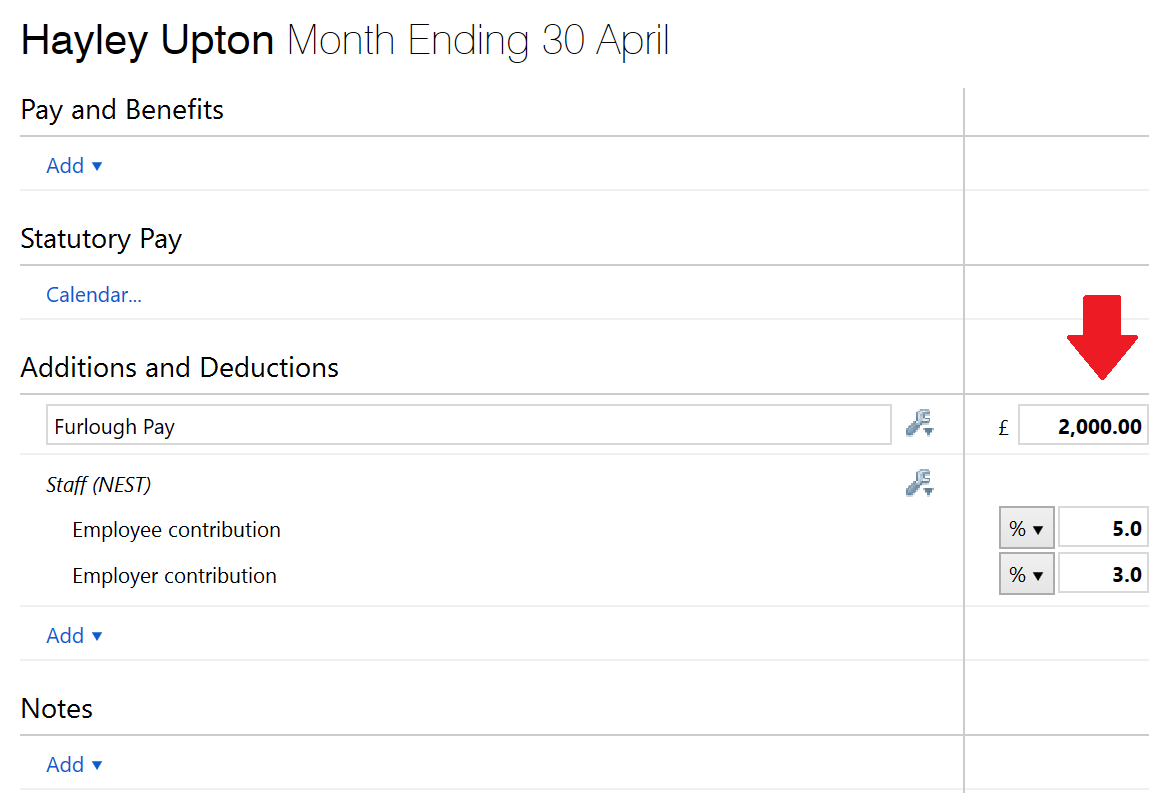 Topping up the Furlough Pay


If you are in a position to be able to top up the employee's pay by the additional 20%, this additional pay can be entered as regular pay under the 'Pay & Benefits' section.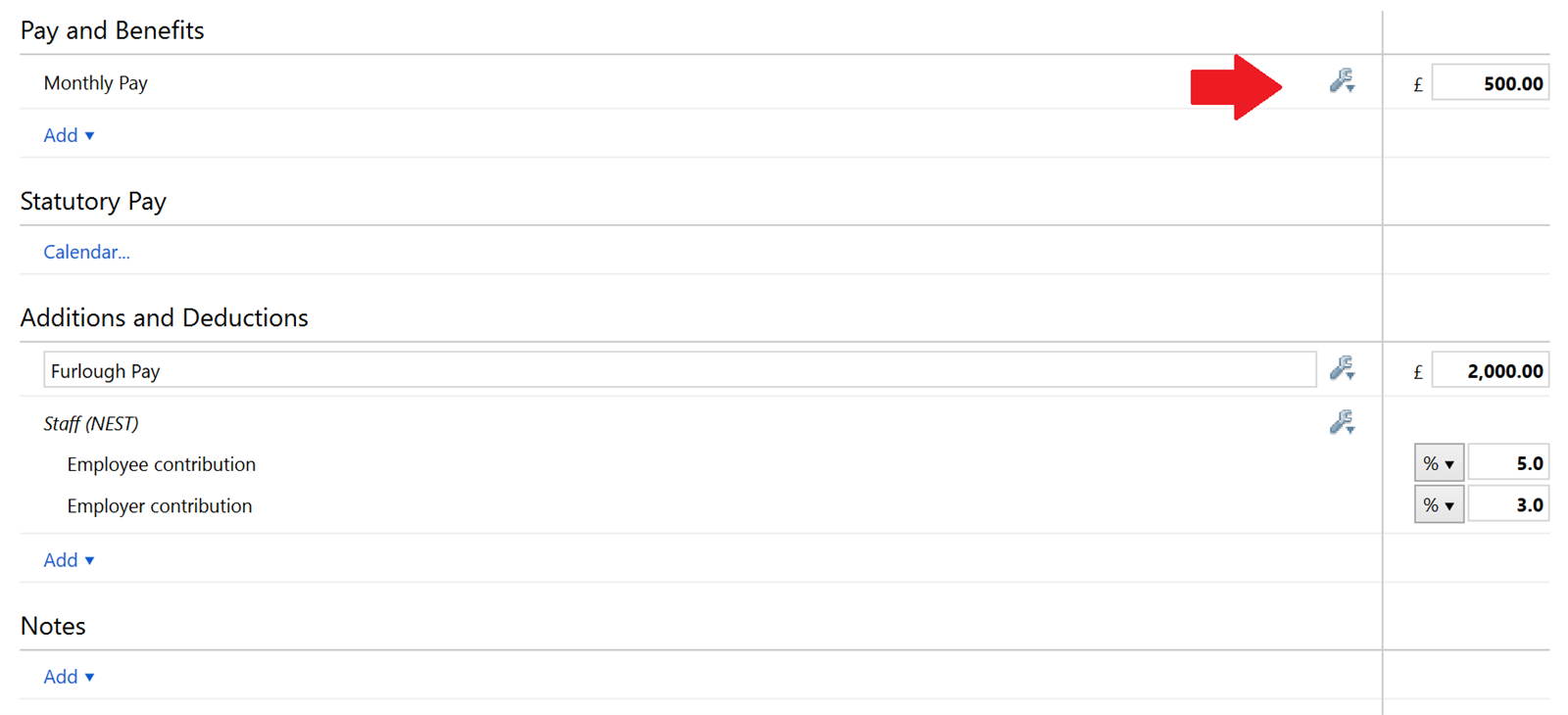 To be able to differentiate between the furlough pay and top up pay in your reports, we recommend utilising the 'Department' feature in BrightPay. The two pay elements can then be allocated to different departments on the employee's payslip.

e.g. you may choose to set up a department called 'Furloughed Workers' to allocate the furlough pay to and to set up another applicable department name to allocate the top up pay amount to.

Example: