NOTE: You are viewing documentation for a previous tax year version of BrightPay.
Click here
to view the documentation for the current 2021/22 tax year version.
Adjusting an Employee's Leave Entitlement
By default, BrightPay will calculate an employee's annual leave entitlement based on the statutory annual leave entitlement of 5.6 weeks (12.07% for hourly paid employees). This can be adjusted by the user, if required e.g. an employee is awarded more due to long service.
Within the employee record, select the employee's 'Employment' tab


Amend their Annual Leave Entitlement accordingly


'Save changes'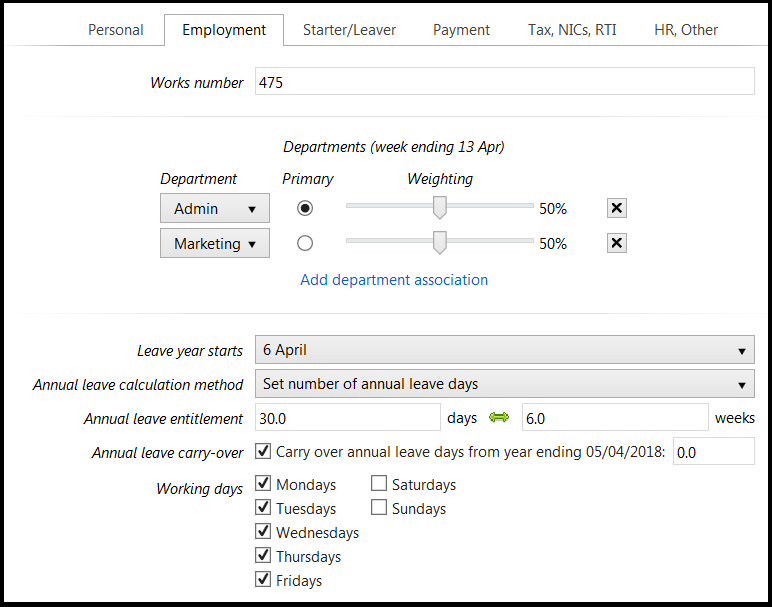 Should the employee be paid by the hour, the percentage applied will also adjust accordingly: