NOTE: You are viewing documentation for a previous tax year version of BrightPay.
Click here
to view the documentation for the current 2021/22 tax year version.
Employee Portal - Cancelling Leave
*Please note: this particular functionality must be activated by the employer to be available to the employee

To request to cancel leave through your Employee Self Service portal:
1) Select 'Request Leave' on your dashboard or select the 'Calendar' tab.

2) Select the Date, under the 'Type' heading select 'Cancel leave entry'. Enter any additional information regarding the cancel leave request, if required.

3) Click 'Submit Request' or click 'Add Day' to add further leave days.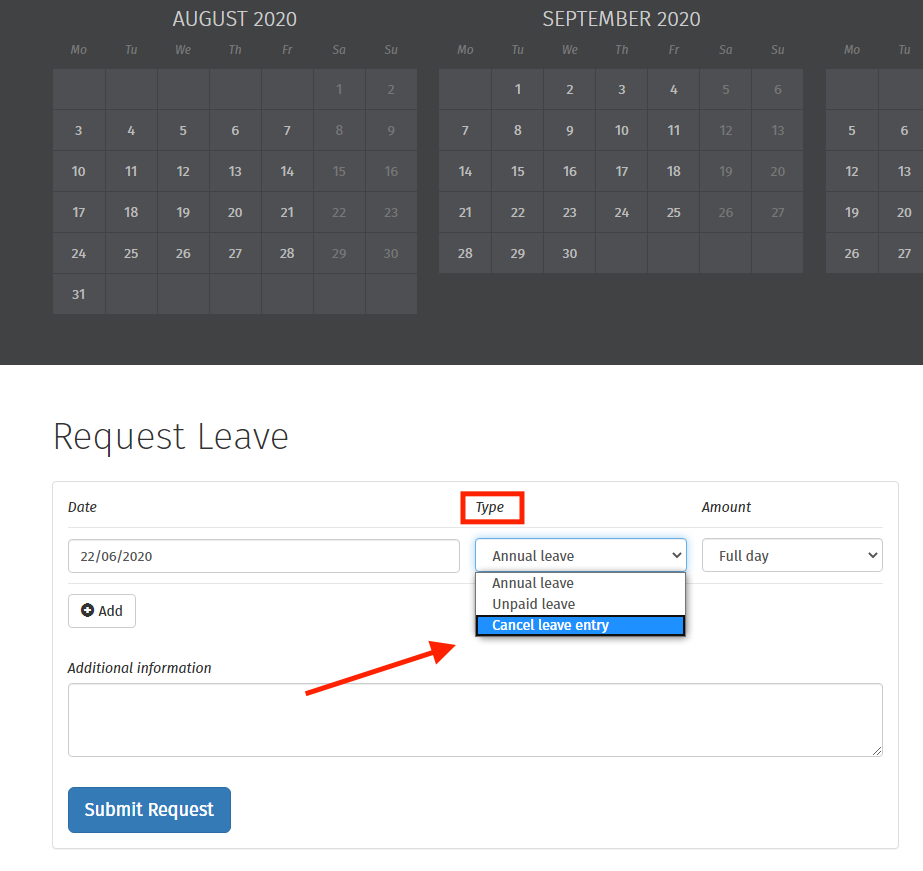 If your request to cancel leave is approved by your employer, you will receive email notification confirming this.
Should your request to cancel leave be rejected, you will receive email notification confirming this. The original leave details will be displayed on your calendar again. You should contact your employer directly if you need further details.
Your request to cancel leave will remove the days that were previously marked as leave on your calendar, and your employer will receive a notification with the details of your request for approval.