NOTE: You are viewing documentation for a previous tax year version of BrightPay.
Click here
to view the documentation for the current 2021/22 tax year version.
State Pension Age

From December 2018, the State Pension age for both men and women will start to increase from 65 to 66 by October 2020.

BrightPay is programmed to validate when an employee reaches state pension age in line with the following timetable: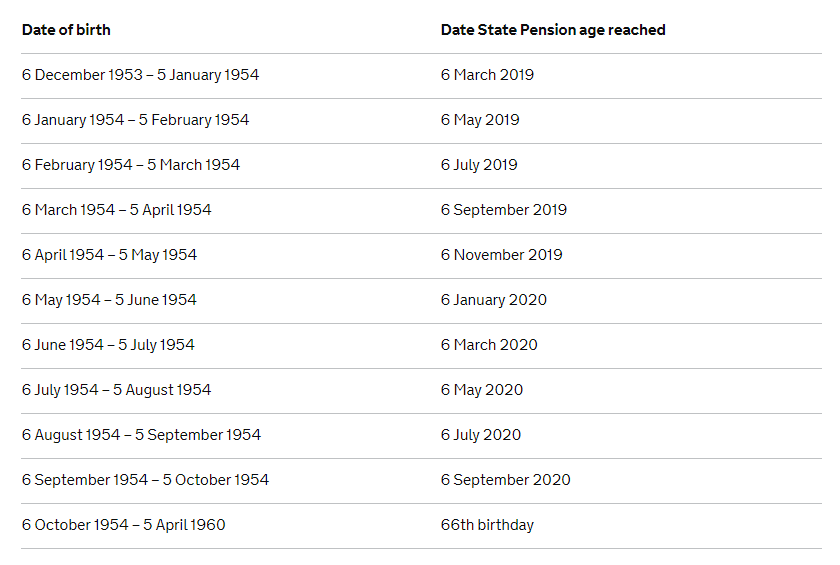 In the pay period in which an employee reaches state pension age, BrightPay will notify you of this and prompt you to update their NI Category to 'C'.