NOTE: You are viewing documentation for a previous tax year version of BrightPay.
Click here
to view the documentation for the current 2021/22 tax year version.
Notifying HMRC of Bank Details
It is possible to include details of the bank you want HMRC to pay into if you are due a refund, on the Employer Payment Summary (EPS).
To do this, you must first enter the relevant bank account details within the Employer utility.

1) Click 'Bank Accounts' on the menu toolbar, followed by 'New'

2) Enter your bank account details, as required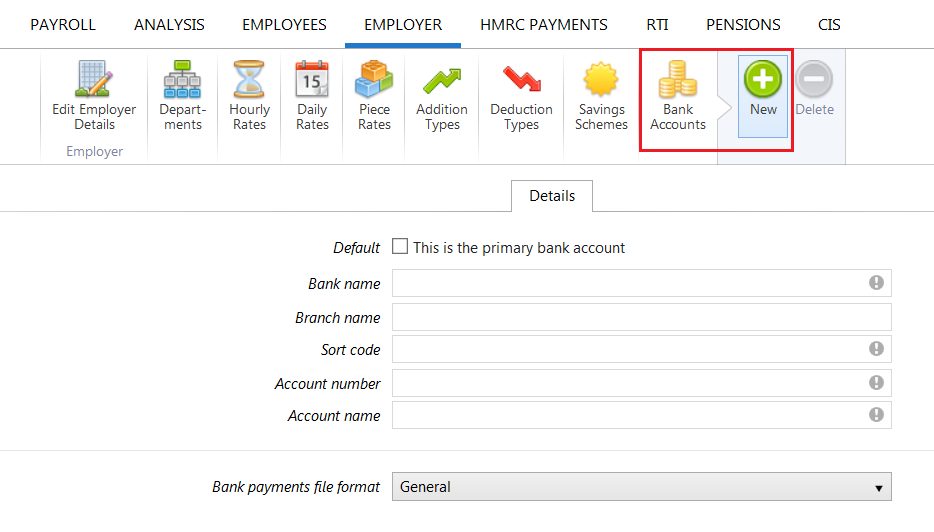 Once you have entered the relevant bank details, an EPS can be prepared:
1) Select 'RTI' on the menu bar

2) Click 'New' on the menu toolbar and select 'Employer Payment Summary (EPS)':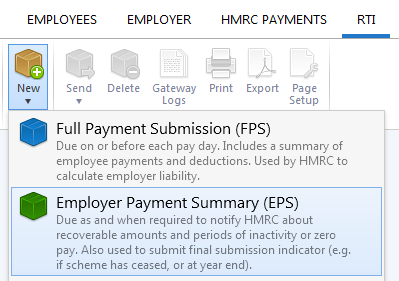 3) Tick the 'Bank Account' marker

4) Select the relevant bank account from the drop down menu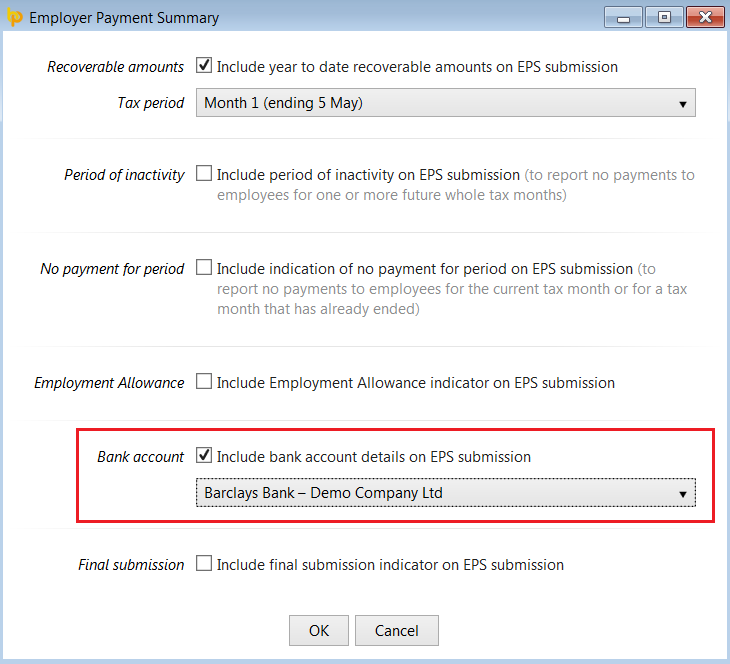 5) Click 'OK' and submit to HMRC when ready