NOTE: You are viewing documentation for a previous tax year version of BrightPay.
Click here
to view the documentation for the current 2021/22 tax year version.
Adding Expenses & Benefits - Vans and fuel

To add expenses & benefits to an employee record, go to Employees > choose the Employee from the listing > select Expenses & Benefits on their menu toolbar.


1) Select Add Benefit: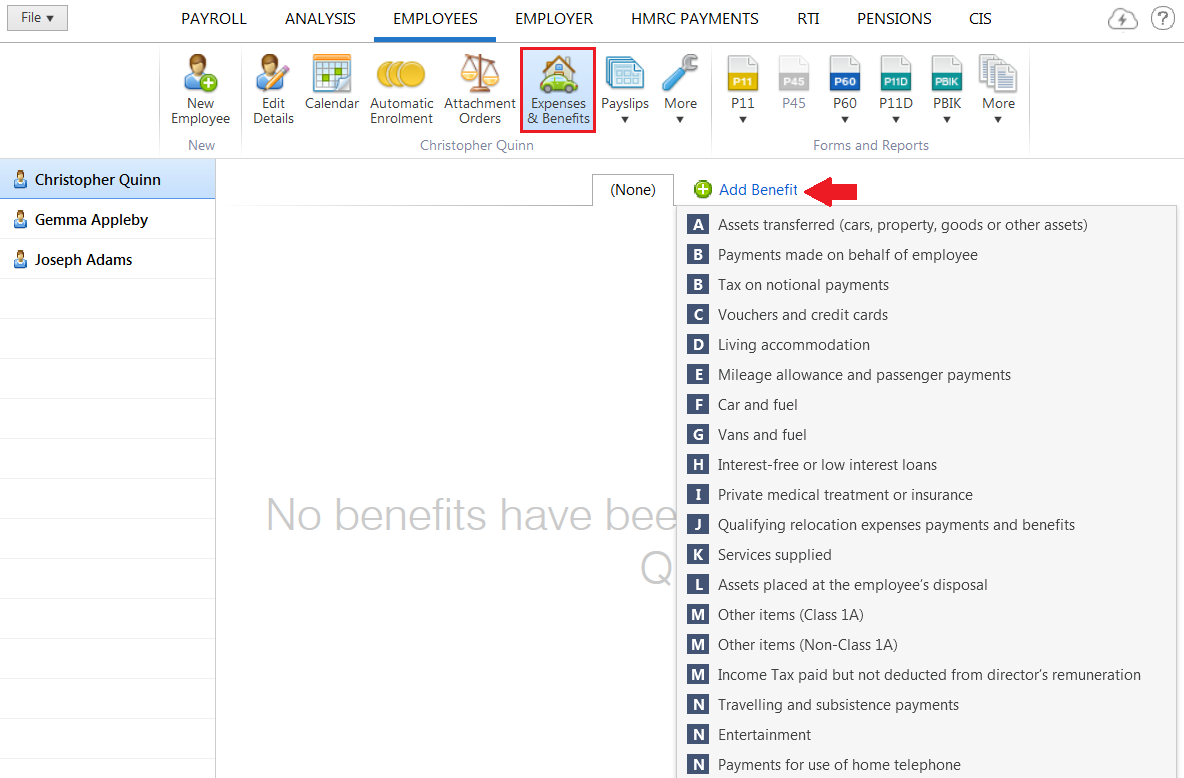 2) Select Vans and Fuel and enter a Description


3) Enter the cash equivalent of the van(s). The van benefit charge for tax year 2019/20 is £3,430 - this should be reduced for periods when a van is unavailable.


4) Enter the cash equivalent of fuel where applicable - the van fuel benefit charge for tax year 2019/20 is £655.


5) When the benefit information is complete, select Save


6) If any required information has not been entered for the benefit, BrightPay will alert you to this


7) Using the information entered, BrightPay will now calculate the cash equivalent of the van and fuel, where applicable. It will then determine the number of pay periods still remaining in the tax year and distribute the cash equivalent of the benefit equally across these remaining pay periods.


8) If the tax accounting method chosen is PAYE (payrolling of benefits), the benefit will now appear under Pay & Benefits on the employee's payslip going forward:

9) To view or edit the benefit details, simply click the Edit button next to the amount.


On finalising the employee's payslip, the benefit figure will subsequently appear on their payslip and will be reported to HMRC via the relevant Full Payment Submission (FPS).