Connect - Billing
Connect is billed at the end of each calendar month based on your total number of active employees in that month. Payments for Connect are automatically taken using the payment details you set up in your BrightPay Account. There is no contract.
The total number of active employees in a month are those which have not left employment before the start of that month and are not due to start employment after the end of that month. Please note for Bureau customers, Connect is billed based on the total of active employees across all clients that you have linked to Connect (ie. 5 client with 2 employees is billed the same as 2 clients with 5 employees each)
On the Connect account home screen the Billing tab will be displayed. Please note only administrators will see the Billing tab in the Connect account.

Under the Billing tab you can view your subscription status, the billing contact details and the subscription usage with monthly billing details.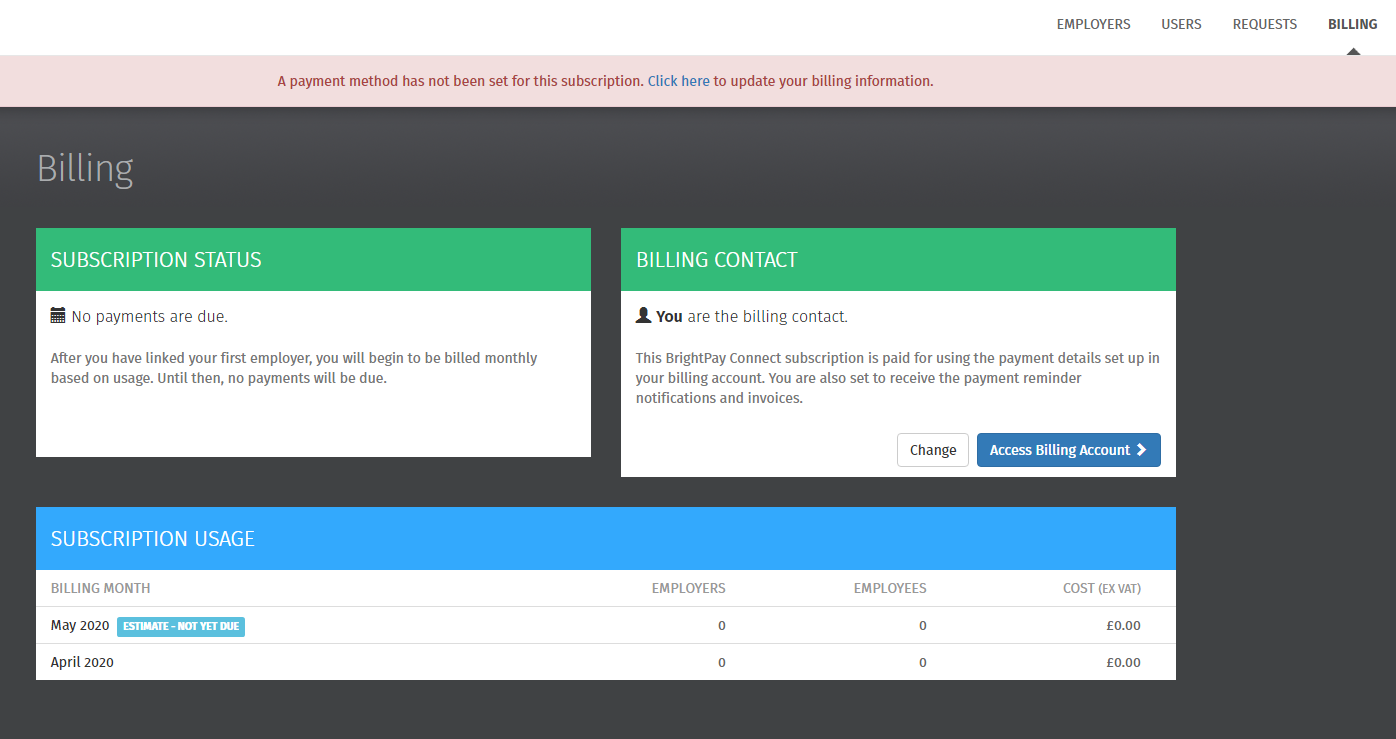 Subscription Status
After the first employer is linked from BrightPay to Connect the details of when the next bill will become available and when the payment will be collected.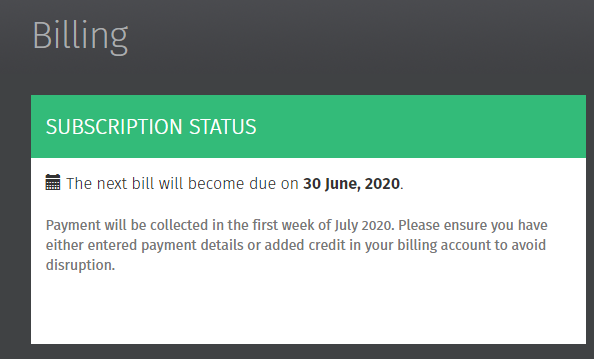 Billing Contact
The billing contact of the Connect account will be displayed here. This user will receive any notifications regarding payment reminders or invoices. The billing contact is responsible to ensure BrightPay Connect subscriptions bills are paid. The billing contact can log into their billing account by select the "Access Billing Account" option using their login credentials for Connect and ensuring the billing preferences are entered.
The billing contact can be changed by selecting the Change option. Only an administrator can be selected as a billing contact.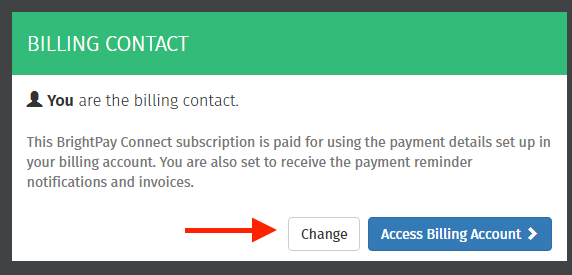 Select the new billing contact and select Update.


The new billing contact will receive a notification email advising the user they are the new billing contact for the Connect account.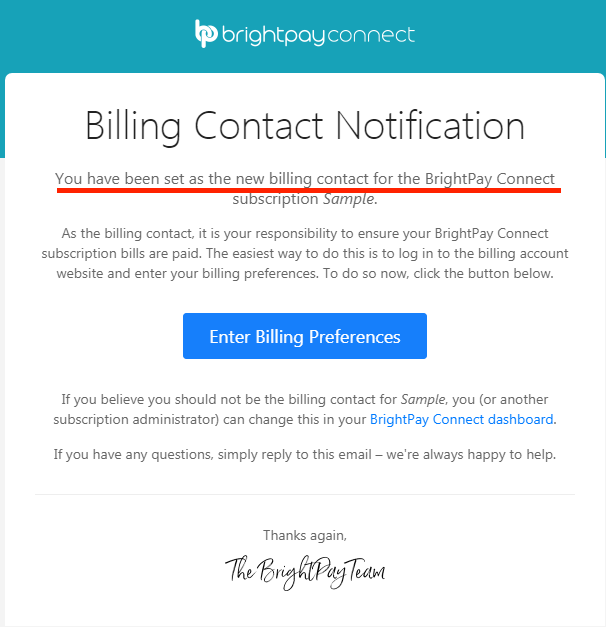 Subscription Usage
The details for the billing months, the number of employers and employees and the cost (ex vat) will be displayed for the Connect account. You can view the estimate for the next month and the breakdown of the cost by selecting the "Show Details" option.

When payment is received an invoice will be issued by email to the billing contact. The invoice can also be accessed on the BrightPay Account by selecting the "Access Billing Account" option and under the Billing tab.