Processing Covid-19 related SSP in BrightPay
HMRC have advised that if an employee needs to take time off sick or to self isolate due to Covid 19, the first 3 waiting days that normally apply for SSP will be disregarded and the employee will be entitled to receive SSP from the first day.



Processing Covid-19 related Statutory Sick Pay in 21-22 BrightPay
21-22 BrightPay has been programmed to automate Covid-19 related SSP, where this is to apply.
1. Click 'Payroll' and select the employee's name on the left

2. Under Statutory Pay, click Calendar

3. On the Calendar, select the date range the employee is out on sick leave

4. Click Sick Leave from the options on the right of the screen and choose 'COVID-19 Related Sick Leave'









The number of Qualifying Days & SSP days will be displayed on the screen: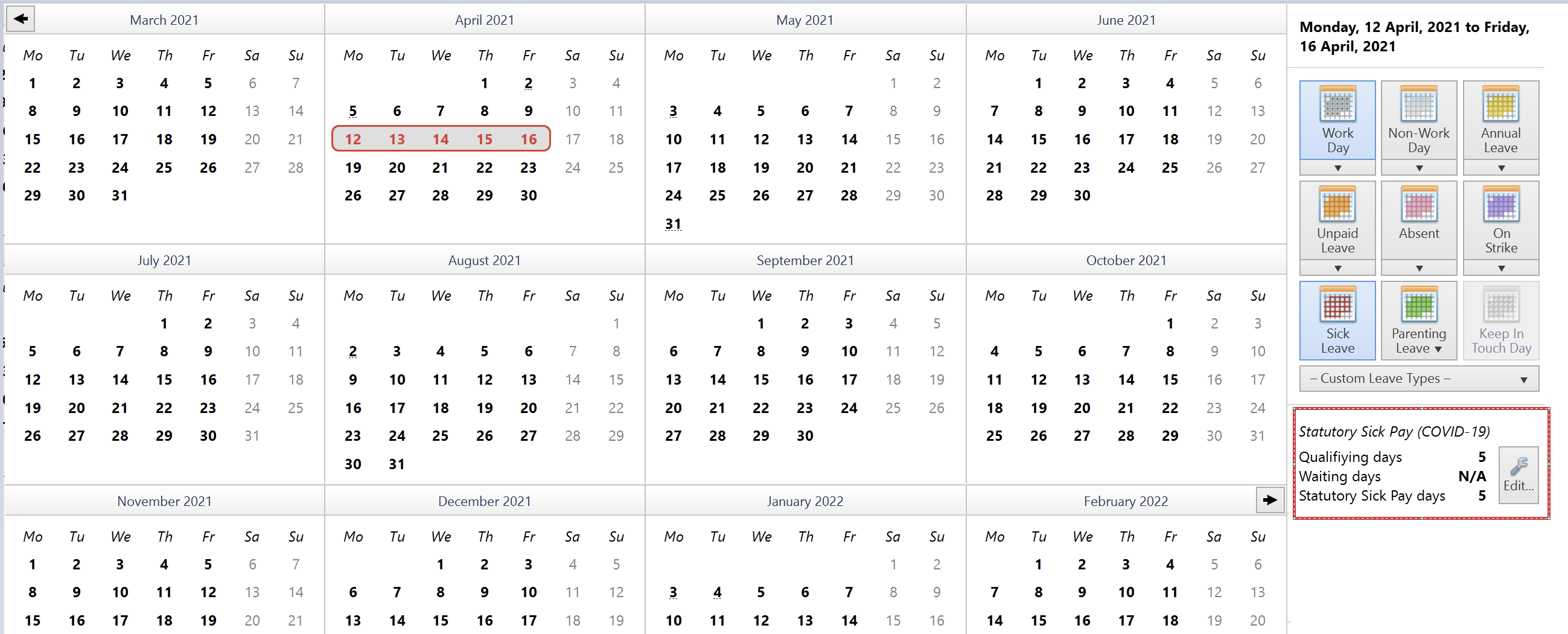 5. Close the Calendar and the program will automatically apply any SSP due to the employee.




Overriding the 'Average Weekly Earnings' Calculation

If existing payment records have not been recorded in BrightPay or there is insufficient historical payroll data to determine the employee's AWE, the automatic calculation performed by the program after completing the above may be inaccurate or not possible. You may override the AWE by doing the following:


1 On the main Payroll screen, click the Edit icon in the employee's Statutory Payments section

2 In Sick Leave, select the option 'Override average weekly earnings calculation'

3 The program will now automatically calculate SSP


Please note: the Coronavirus SSP Rebate Scheme (CSSPRS) ended on 30th September 2021. Claims must be submitted to HMRC by 31st December 2021.