Employer Portal - Subcontractors
Subcontractors details are available in Connect under the Subcontractors tab on the Employer Dashboard.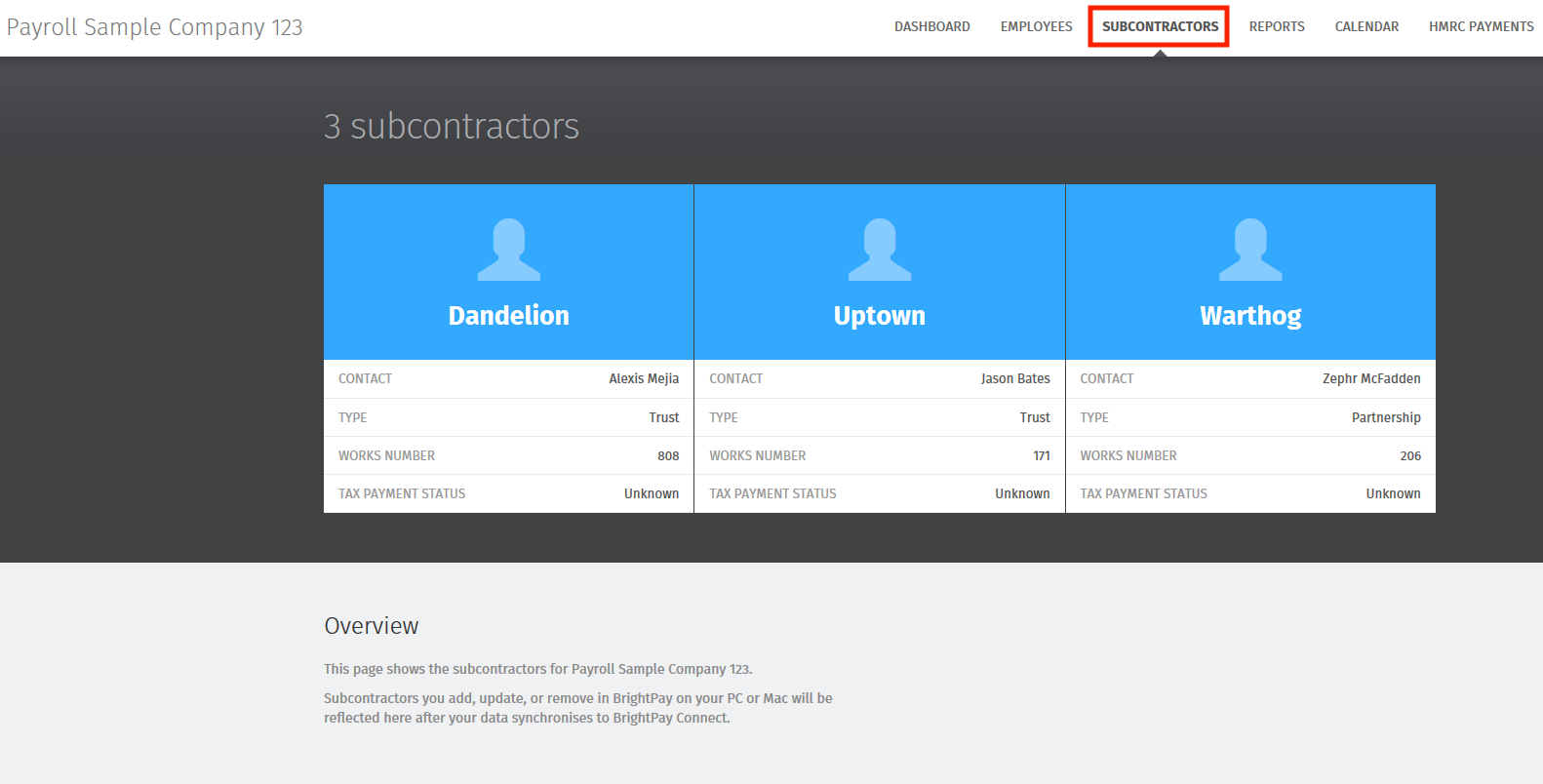 Subcontractors
Subcontractors' personal details and Documents such as Payment and Deduction Statements for tax months or weeks and Year End Statement for the tax year can be viewed in Connect.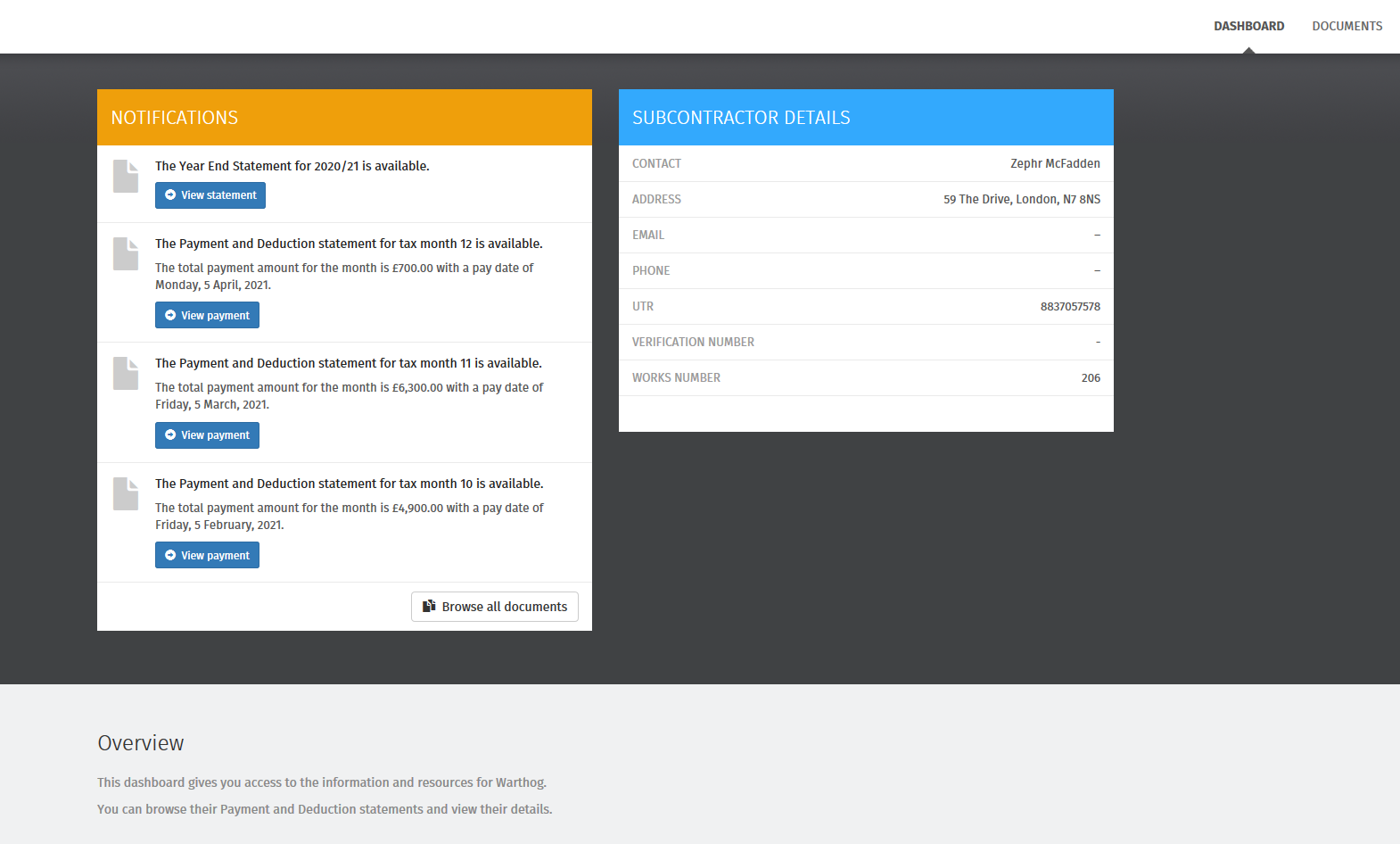 Documents
Payment and Deduction Statements can be viewed in the Documents section by selecting on the statement.

1) Click on a statement to see the payment details to the subcontractor for the period.
2) Click the 'download' button at the top right to save the statement to PDF.