Defining and Setting Custom Leave Types on Employee Calendar
BrightPay allows you to define up to nine additional custom types of employee leave. Six of the custom types are set up with default descriptions, which you can edit, add to, or remove as need be.
.
Custom leave types act like the existing built-in kinds of leave, in that they are mutually exclusive and can only be applied to working days.

They can be set on a per-employee basis, or batch set for multiple employees at once.
To define and set a new leave type of your choosing:



Within Employees, select an employee from the left hand listing and access their Calendar


Select a date on the calendar


Select Custom Leave Types to the right of the calendar


Six default descriptions have already been entered for your use. Should you wish to edit or add to these, click Edit Custom Leave Types... in order to enter your own descriptions


Click Save
Items that are left blank will not appear in the menu.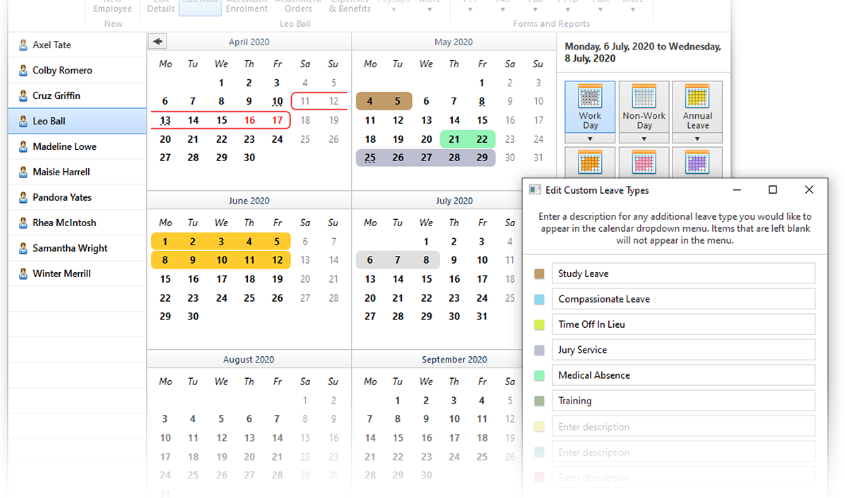 Custom leave types also appear on the employer calendar.