Importing Saved Reports from another BrightPay Data File
If you have created and saved a report (or multiple reports) in one employer file which you would like to use in another, these can be imported into your currently opened employer file.
1) To do so, go to Analysis > Manage > Import Reports from Another BrightPay File...




2) Browse to the location of your BrightPay data files and select the company from which you wish to import reports. Click 'Open'.




3) Select the report or reports you wish to import
4) Using the drop down menu, select whether you wish to add to existing reports (reports with matching name will be replaced) or to replace all existing reports
5) Click 'OK'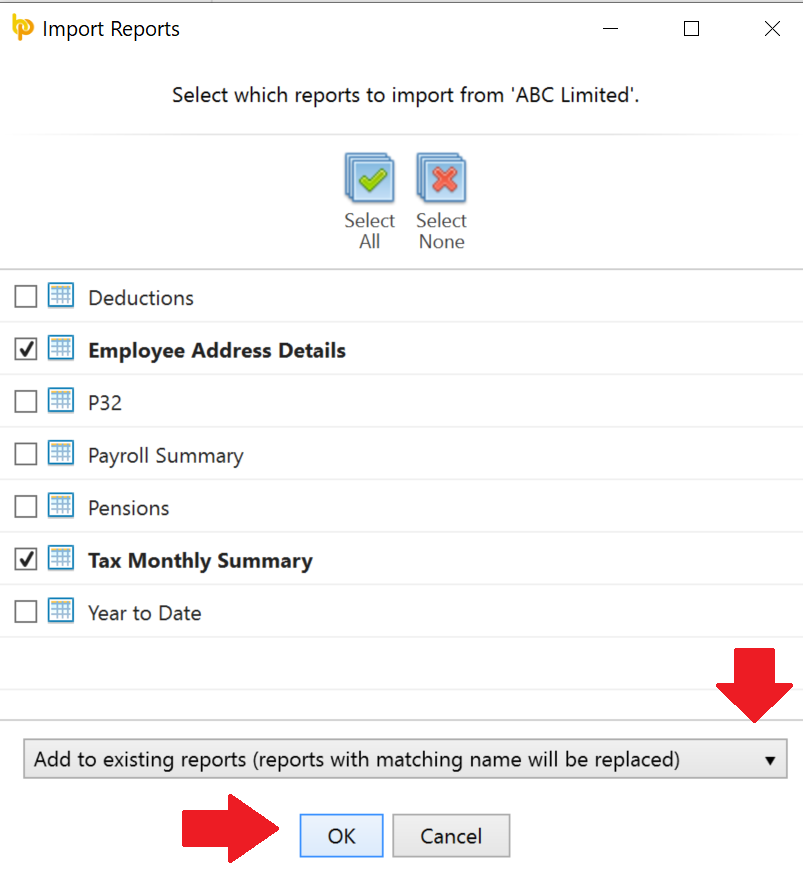 6) At the prompt, click 'Yes' to start the import.

Please note: report columns for employer items (e.g. custom rates, additions, etc.) that are not present in your currently opened employer file will not be copied over.





7) The reports chosen will now be successfully imported for you.