Employer Calendar

An employer-wide calendar is available in the Employer utility within BrightPay, which amalgamates all employee events along with other key payroll dates into a single view: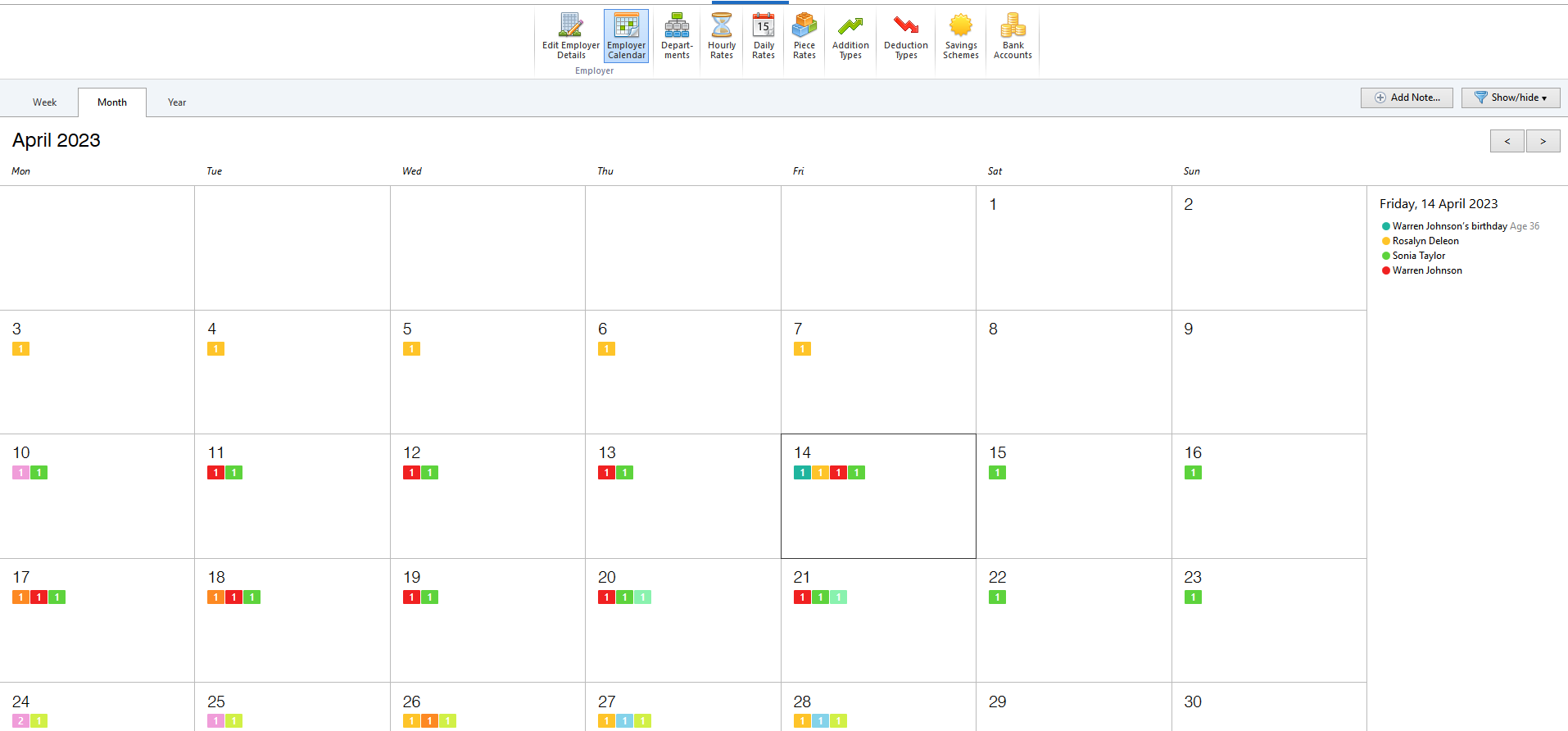 Key features:


users can switch between Year, Month or Week view.


shows combined events for all employees (i.e. those entered on the employee calendar, as well as birthdays)


includes general tax year events and deadlines.


ability to filter which kinds of events are displayed on calendar and in the day event list.


ability to add/edit/delete your own notes.