Marking RTI Submissions as already sent to HMRC
As payslips are finalised in BrightPay, a Full Payment Submission (FPS) will automatically be created each pay period, ready for submission to HMRC.


In the event that the same Full Payment Submission has already been submitted to HMRC (e.g. through another software), these submissions can be 'marked as sent and accepted' by HMRC.
To mark an FPS as sent in BrightPay:


1) Click the RTI tab heading and select the FPS from the left hand listing.

2) Click the 'Send' button on the menu toolbar and select 'Mark as Sent and Accepted by HMRC'.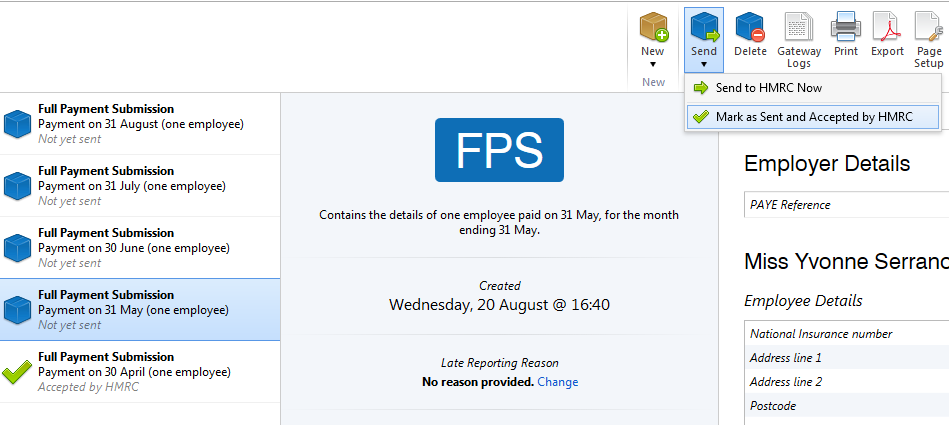 This will flag the FPS as sent on BrightPay but the FPS file will not be submitted to HMRC.