Applying an Expense or Benefit in BrightPay

To add expenses & benefits to an employee record, go to Employees > choose the Employee from the listing > select Expenses & Benefits on their menu toolbar.


1) Select Add Benefit: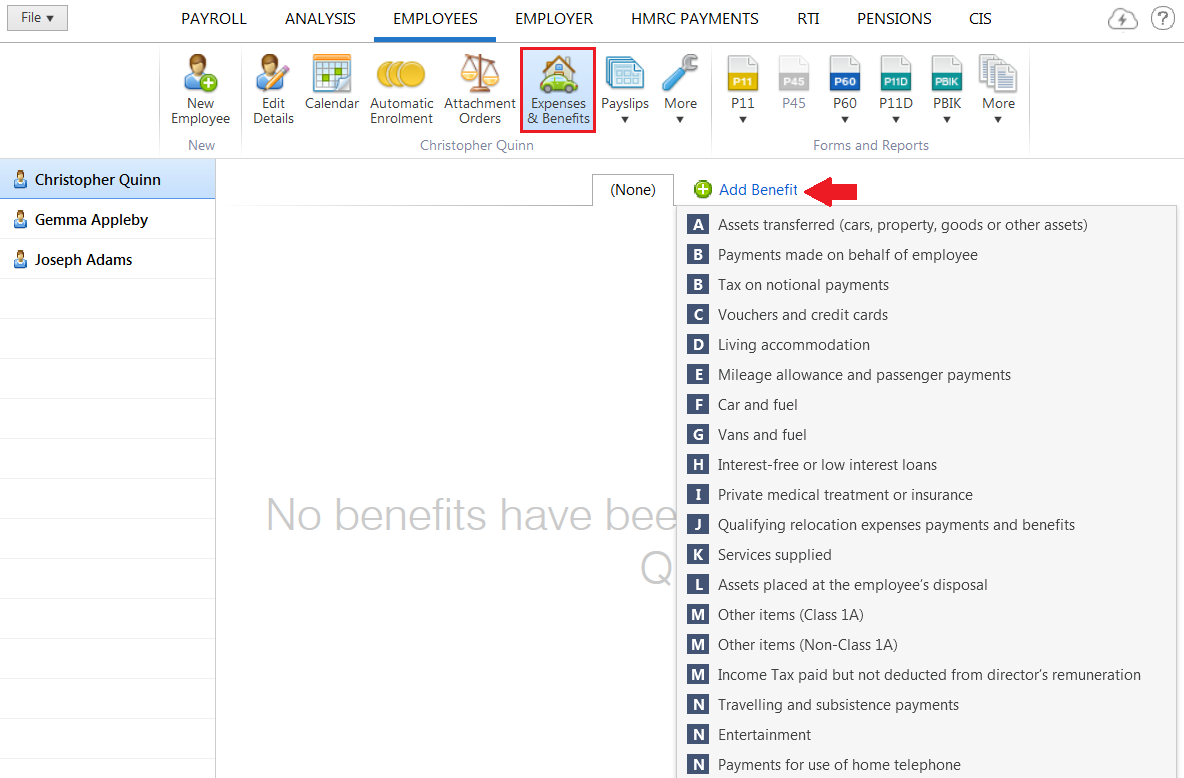 2) From the options, select the applicable benefit/expense


3) Complete the information that is required for the benefit selected - the information that is required will be dependent on the benefit chosen


4) Under 'Applicability', choose whether the benefit is to apply to this tax year only, or whether the benefit is to repeat in the following tax year (with same amounts or zeroised).




5) Select the Tax accounting method to apply using the drop down menu.



6) When the benefit information is complete, click Save


7) If any required information has not been entered for the benefit, BrightPay will prompt you of this.


8) If the tax accounting method chosen is PAYE (payrolling of benefits), the benefit will now appear under Pay & Benefits on the employee's payslip going forward: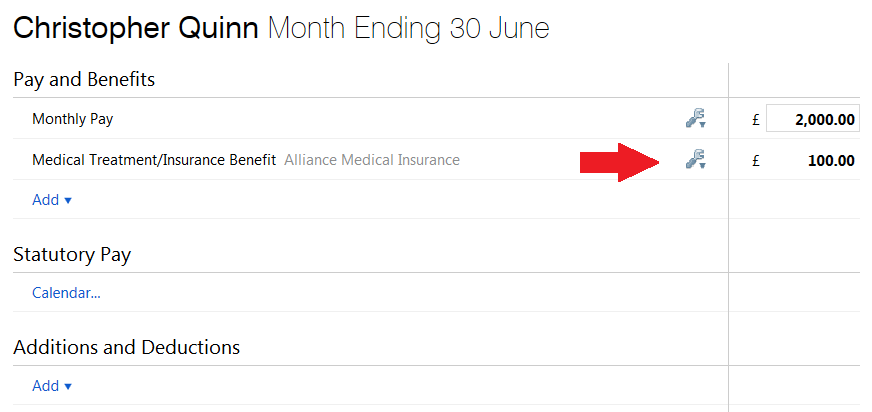 9) To view or edit the benefit details, simply click the Edit button next to the amount.